NEW!

5-WEEK COURSE

"MAYAN ASTROLOGY

"

WITH CELEBRATED ASTROLOGER

YURIRIA ROBLES!



SIGN UP BEFORE OCT 31ST TO CHOOSE YOUR TUITION RATE!
SIGN UP NOW AND PAY AS LOW AS $5 A CLASS FOR A LIMITED TIME!
​
A JOURNEY THROUGH TIME AND SPACE WITH MAYAN ASTROLOGY!​
Unlock the secrets of Mayan Astrology with Internationally Renowned Astrologer Yuriria Robles in this Exclusive 5-week Course! Discover the fascinating relationship between the Mayan calendars and the sky, and learn how to interpret the movements of the stars to gain insight into your life. Delve into the Mayan Zodiac and explore the various signs, their meanings, and how they can be integrated into an astrological chart!
​
Yuriria Robles is a Certified Astrologer NCGR IV and has a consulting astrological practice since 1988. Author of a course called "Planetary frequencies", 17 manuals relating astronomy, astrological therapy. Also author of the books "Planetary Rituals", "The Return of the Maya", and "Mayan Astrology" with Nadiya Shah.
She is the creator of the TV series "Mayan Horizons" a search on the Mayan zodiac relating it to archaeological sites. She also gives lectures on Mayan Astrology and the Mayan Calendar.
Find Out More About Yuriria
YouTube Channel @YuririaRobles7443
Facebook: YuririAstrologa
Instagram: @yuririastrologa
​
​
​
Schedule
​
​
1. The Mayan Calendar & The Sky
Date: Wednesday November 1, 2023
Time: 6:00 pm Eastern Time (Toronto)
​
In this class, we will explore the incredible relationship that the Mayan civilisation developed with the movements of the sky. The Mayans were able to create complex calendars that allowed them to track the movements of the stars and planets with incredible precision. Through these studies, we can better understand how the Mayans read the sky and how we can make use of this knowledge in our daily lives.
Date: Wednesday November 8, 2023
Time: 6:00 pm Eastern Time (Toronto)
​
In this class, you'll discover the secrets behind the Mayan Zodiac by examining its original sources and learning how to identify its unique symbols. You'll explore real-life examples to help you get a deeper appreciation of the meanings behind each sign so you can understand their delineations.
3. Reading a Mayan Astrological Chart
Date: Wednesday November 15, 2023
Time: 6:00 pm Eastern Time (Toronto)
​
You will learn how to read a Mayan astrological chart and you will unlock the secrets of the ancient Maya civilisation. You will also discover the relationship between signs and how to integrate them into a reading which will provide you with insights into your personality, relationships, and life path.
4. Actions in the Sky: Planets & Celestial Objects
Date: Wednesday November 22, 2023
Time: 6:00 pm Eastern Time (Toronto)
​
We will explore the various planets and other celestial objects that were relevant for the Mayan, and we will learn how their movements and positions can influence everything from our daily lives to major world events. We will also delve into the fascinating world of Mayan astrological predictions, and examine how this ancient culture used the stars to make predictions about the future.
Date: Wednesday November 29, 2023
Time: 6:00 pm Eastern Time (Toronto)
​
In the last class of this series, you will learn about the fascinating planetary cycles that the Mayans took into account to understand the times. Yuriria Robles will guide you through the intricate details of the Mayan Cycles and Astrology, giving you a deep understanding of this ancient culture's beliefs and practices.
INTERVIEW WITH YURIRIA ROBLES COMING SOON!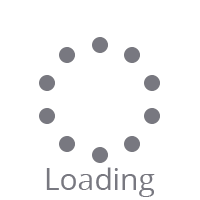 SIGN UP NOW TO PAY AS LOW AS $5 A CLASS - LIMITED TIME!
☆ If you can't download the file with your links, please email us at contact@nadiyashah.com, for assistance.
☆ Please check your spam folder, or promotion tab if you don't find these emails in your main inbox, or email us for assistance​
WE MAY TAKE UP TO 48 HRS TO GIVE YOU A RESPONSE. THANK YOU FOR YOUR PATIENCE!
​
IMPORTANT
SYNCHRONICITY UNIVERSITY/ NADIYA SHAH DIGITAL PRODUCTS (CLASSES, SPECIAL HOROSCOPES, ETC.) Products you purchase digitally at synchronicityuniversity.com and nadiyashah.com are non-refundable.
Since our digital products available for sale are intangible, there is a strict NO REFUND policy.
​
Delivery of Purchased Digital Products
If you do not receive the digital product links upon purchasing, you can immediately contact us at contact@nadiyashah.com or info@synchronicityuniversity.com with your transaction/payment details to ensure your product is delivered as soon as possible. We may offer refunds, discounts or other considerations, only as a courtesy. However, each circumstance will be uniquely evaluated and election to make such an offer in one instance does not create the obligation to do so in another.