NEW

2023 NOVEMBER SPEAKER SERIES

LEARN FROM 5 SUPERSTAR ASTROLOGERS

THIS

SEPTEMBER!



SIGN UP BEFORE OCT 31
ST TO CHOOSE YOUR TUITION RATE!
SIGN UP BEFORE OCT 31ST AND PAY AS LOW AS $5 A CLASS!
​
Looking For A Way To Expand Your Knowledge Of Astrology? Look No Further Than Our
2023 November Speaker Series!
​
Featuring 5 Of The Brightest Minds In Astrology, This Series Offers A Wealth Of knowledge On Topics Ranging From Astrology & Tarot to Venus & Black Moon Lilith. With Superstar Speakers April Cosmic Homegirl, Mark McGowan, Priti, Aquila Moon, and Ángeles López You're Guaranteed To Learn From The Best!
​
DON'T MISS OUT ON THIS AMAZING OPPORTUNITY TO LEARN FROM THE BEST IN THE FIELD!​
​
Schedule
​
​
1. April Cosmic Homegirl - Astrology and The Appearance
Date: Saturday November 4, 2023
Time: 2:00 pm Eastern Time (Toronto)
​
In this class, we will explore the fascinating correlations between a person's appearance and their astrological placements. For example how certain nose shapes are associated with certain signs, or why some colours vibrate the energy of certain signs. We will delve into the intricate connections between the cosmic and the physical. Whether you're a seasoned astrologer or just starting out, this class is sure to provide you with insights on style, body shape, colors, outer planet transits and more!
​
April a.k.a Cosmic Homegirl - is an intuitive astrologer, tarot reader, cosmic weather & news reporter. Bringing understanding of one another, our unique differences & of the self to the masses. A fascination with astrology for over 20 years, passionately studying birth charts and giving in depth readings since 2010.
​
Visit https://www.indigomoonastrology.com to learn more about April and her services
​
Social Media
April's YouTube channel: Cosmic Homegirl
Instagram: @cosmichomegirl
​
APRIL COSMIC HOMEGIRL INTERVIEW WITH NADIYA SHAH COMING SOON!
2. Mark McGowan - Bringing Light To Your Dark Side
Date: Saturday November 18, 2023
Time: 2:00 pm Eastern Time (Toronto)
​
During this class, Mark McGowan will introduce the topic of the "shadow self," and how bringing it to our awareness can not only help us live happier and healthier lives, but it is also our soul's desire and purpose. Mark truly believes if we can see our dark side, we will live life with new sets of "eyes." Mark will provide how our birth charts offer us assistance in bringing some of our biggest wounds and challenges can bring us deep healing and be of service to the world.
​
Mark is a Chicago native that provides Spiritual guidance to many around the world in the form of readings or teaching on topics such as Astrology, Healing, Psychic and Mediumship. Mark has made appearances on television and radio, most recently returning to the television show VH1's "Black Ink Crew: Chicago," demonstrating his Mediumship gifts. Mark is also on YouTube, as he believes passing down the knowledge to the next generation of Spiritual seekers is important to help them on their spiritual journey. Mark believes that it is the Lightworkers of today that will be instrumental in restoring peace and harmony on earth once again for generations to come.
​
Visit his website: https://markmcgowanmystic.com
Subscribe to his YouTube channel: Mark McGowan

​
​
MARK MCGOWAN INTERVIEW WITH NADIYA SHAH COMING SOON!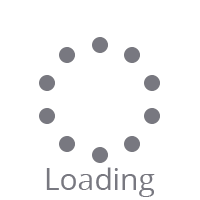 3. Priti Insight - Introduction to Intuitive Tarot
Date: Saturday November 25, 2023
Time: 2:00 pm Eastern Time (Toronto)
​
Taught by the renowned tarot reader Priti Insight!
Unlike traditional interpretations, Intuitive Tarot involves tapping into your psychic or intuitive abilities to connect with the symbolism of the cards and provide insights that resonate with your unique client' situation.
In this class, you will discover a personalised approach to reading tarot cards that relies on your intuition and inner feelings to interpret the cards' meanings.
​
Priti Insight is Clairvoyant, Clairaudient, Clairsentient and Claircognizant. As an Intuitive Tarot reader she includes Tarot and Numerology in her readings. She believes that we all have intuition and sometimes we just need our intuition to be validated and that's where she comes to help you.
Priti went through a spiritual awakening in 2015 and she started reading Tarot cards beginning her journey officially as a Professional Tarot reader and Life Coach. She helps her clients with love, career and spiritual development.
​
Visit her Website: https://www.pritiinsight.com
YouTube Channel: Pritiinsight

​
PRITI INSIGHT INTERVIEW WITH NADIYA SHAH COMING SOON!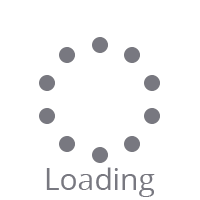 4. Aquila Moon - Venus and Black Moon Lilith in The Chart
Date: Saturday December 2, 2023
Time: 2:00 pm Eastern Time (Toronto)
​
During this class, Aquila will help students delve into the hard and soft aspects of these two celestial bodies, and examine how they manifest in personal and professional relationships. Students will explore the theme of raw desire in relationships, and how it relates to the Venus/Lilith influence. Additionally, they will examine the impact of Venus/Lilith on the native's relationship with money, and how it may be reflected in their financial decisions and behavior. Finally, we will explore the native's relationship with society and how it may be influenced by Venus and Lilith.
​
Aquila Moon is an Astrologer, Tarot reader and teacher. She has been studying and practising the art of energy cycles and vibrations for 21 years. She obtained her studies in Astrology with NCGR, and was later introduced to herbal law and Numerology, which she also incorporates in her practice.
​
Aquila has been featured on The One Percent Mindset, Energetic Principals podcasts, Sisters in Motion, WLIU Radio New York, Horoscope 21, Toronto Gazette, Nuyorican Poets Café, The Brandon David Show, F.L.O Empire Radio Show, J-Tor Fashions, Black City Magazine, Turning Point Sessions and community organizations such as Astrology Toronto Club, Diaspora Community Center NY.
Follow Aquila on Social Media
YouTube: @AquilaMoon1
Instagram: @aquilamoon
AQUILA MOON INTERVIEW WITH NADIYA SHAH COMING SOON!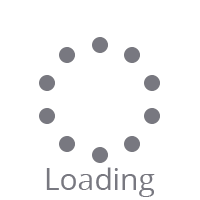 5. Ángeles López - Firdaria: Exploring the Soul Through a Period Lord Technique
Date: Saturday December 9, 2023
Time: 2:00 pm Eastern Time (Toronto)
​
In this class, we will explore one of the primary period lord techniques in annual horoscopic astrology within the medieval islamicate tradition, as a means to discover what epoch lords may show about ways in which character can be refined during a given period of life, by attuning to the planets involved, according to their condition in a chart.
​
Ángeles López is a consulting astrologer and teacher based in Mexico City. Her approach towards astrology is rooted in traditional techniques with some modern overtones. She aims to help people explore and find meaning in their experiences and better navigate the natural challenges of life.
​
Website: https://delcaosalcosmos.com (in Spanish)
Social media:
Twitter (X): @TuitAstrologico
Instagram: @madame_anshelyk
ÁNGELES LÓPEZ INTERVIEW WITH NADIYA SHAH COMING SOON!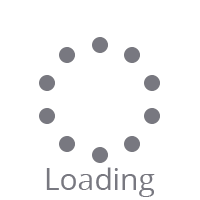 SIGN UP BEFORE OCT 31ST AND PAY AS LOW AS $5 A CLASS!
☆ If you can't download the file with your links, please email us at contact@nadiyashah.com, for assistance.
☆ Please check your spam folder, or promotion tab if you don't find these emails in your main inbox, or email us for assistance​
WE MAY TAKE UP TO 48 HRS TO GIVE YOU A RESPONSE. THANK YOU FOR YOUR PATIENCE!
​
IMPORTANT
SYNCHRONICITY UNIVERSITY/ NADIYA SHAH DIGITAL PRODUCTS (CLASSES, SPECIAL HOROSCOPES, ETC.) Products you purchase digitally at synchronicityuniversity.com and nadiyashah.com are non-refundable.
Since our digital products available for sale are intangible, there is a strict NO REFUND policy.
​
Delivery of Purchased Digital Products
If you do not receive the digital product links upon purchasing, you can immediately contact us at contact@nadiyashah.com or info@synchronicityuniversity.com with your transaction/payment details to ensure your product is delivered as soon as possible. We may offer refunds, discounts or other considerations, only as a courtesy. However, each circumstance will be uniquely evaluated and election to make such an offer in one instance does not create the obligation to do so in another.