NEW!

5-WEEK COURSE

"SOUL MISSION THROUGH FORECASTING

"

WITH RENOWNED ASTROLOGER

MARC LAURENSON!



SIGN UP BEFORE OCT 31ST TO CHOOSE YOUR TUITION RATE!
SIGN UP NOW AND PAY AS LOW AS $5 A CLASS!
​
Are you ready to deepen your understanding of astrology and take your forecasting skills to the next level?
​
Join renowned astrologer Marc Laurenson for a 5-week course that will transform the way you approach transits, progressions, solar arc directions, and forecasting readings! With his guidance, you'll learn to sort through the vast amount of information involved in forecasting, ensuring that your clients receive comprehensive and soulcentered readings!
​
Marc Laurenson, the founder and main teacher of the Sydney Astrology School, has been teaching astrology since 2007. With a focus on empowering individuals and guiding them towards fulfilling lives, Marc's astrology style is described as evolutionary with a psychological approach. He is an accredited astrology teacher with the Federation of Australian Astrologers and has spoken at various conferences and events, including the FAA Conferences, ISAR Conference in Colorado, Breaking Down the Borders online Conferences, Synchronicity University, and OPA. Additionally, he has contributed to publications such as Wellbeing Astrology and FAA Journal.
​
Websites
https://www.sydneyastrologyschool.com
https://marclaurenson.com
​
Social Media
Facebook: SydneyAstrologySchool
Instagram: @sydneyastrologyschool
YouTube channel: @SydneyAstrologySchool
Don't miss this opportunity to explore the mysteries of the Universe with one of the most respected Astrologers in the field!
​
​
Schedule
​
​
1. Transits: As Above So Below
​
​
Date: Thursday November 2, 2023
Time: 6:00 pm Eastern Time (Toronto)
​
Transiting Planets are our greatest teachers, helping us navigate the terrain we call life. Through calm times and challenging times, they pose the question 'what are you learning from this experience? In our first class we take a deep dive into what we are being taught from transiting planets and how to relay the information in an inspiring and encouraging way.
2. Secondary Progressions
​
​
Date: Thursday November 9, 2023
Time: 6:00 pm Eastern Time (Toronto)
​
​
Progressions are the Evolutionary unravelling of our human development. Maturing and ripening over time we are taken through a process of evolving through more inner experiences. In our second class we work with the Progressed Sun, Moon andPersonal Planets as well as the amazing time piece called the progressed Lunation Cycle.
​
​
Date: Thursday November 16, 2023
Time: 6:00 pm Eastern Time (Toronto)
​
​
Solar Arcs Directions are like life's Milestones. Here we are faced with particular decisions at certain years when our Souls needs meets a human experience. In our third class we take a focused look at why a Solar Arc manifestation could be happening to us. What we are leaning from this at this particular time in our lives and how best to integrate it.
4. Pulling It All Together
​
​
Date: Thursday November 30, 2023
Time: 6:00 pm Eastern Time (Toronto)
​
​
Combining all the information required in a forecast reading can sometimes feel overwhelming. With so much going on, it can be challenging to know where to start? In our fourth lesson I will take you through the process of prioritising the information, sorting out what's important and what's not and dove tailing the energies beautifully so the client gets the full picture in a compact and comprehensive way.
5. The Soul Centred Forecast Reading
​
​
Date: Thursday December 7, 2023
Time: 6:00 pm Eastern Time (Toronto)
​
​
A forecasting reading is incredibly important. Not just with the information involved but with delivering what the chart is saying to the client. It can be very easy to lose track and worse still scare a client with your wording. In our final lesson I will take you though an actual reading. Not just with processing the information but more importantly the delivery of the planetary teachings, having the client feel clear, inspired and empowered.
INTERVIEW WITH MARC LAURENSON COMING SOON!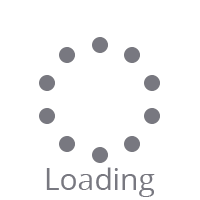 SIGN UP NOW AND PAY AS LOW AS $5 A CLASS!
☆ If you can't download the file with your links, please email us at contact@nadiyashah.com, for assistance.
☆ Please check your spam folder, or promotion tab if you don't find these emails in your main inbox, or email us for assistance​
WE MAY TAKE UP TO 48 HRS TO GIVE YOU A RESPONSE. THANK YOU FOR YOUR PATIENCE!
​
IMPORTANT
SYNCHRONICITY UNIVERSITY/ NADIYA SHAH DIGITAL PRODUCTS (CLASSES, SPECIAL HOROSCOPES, ETC.) Products you purchase digitally at synchronicityuniversity.com and nadiyashah.com are non-refundable.
Since our digital products available for sale are intangible, there is a strict NO REFUND policy.
​
Delivery of Purchased Digital Products
If you do not receive the digital product links upon purchasing, you can immediately contact us at contact@nadiyashah.com or info@synchronicityuniversity.com with your transaction/payment details to ensure your product is delivered as soon as possible. We may offer refunds, discounts or other considerations, only as a courtesy. However, each circumstance will be uniquely evaluated and election to make such an offer in one instance does not create the obligation to do so in another
​